I know I've been a little absent this week, but things caught up with me. Switched days for taking care of my little guy, was out of town all day Friday and had three DT projects due.
One of my favorite challenges and its so rewarding to clean some of my mess off my desk. (I should probably make a few more cards to really clean things up)
Our Sponsor this week is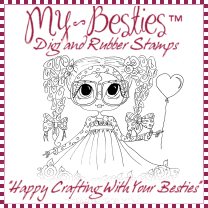 and here's what I came up with....
Thanks for stopping by today.